I'm a physical activity junkie by day and bookworm by night. I get super stoked on using my knowledge and experience to improve the things that are dear to me: health, sports performance, and people. When I'm not moving, reading, or training others, I love listening to music - anything and everything from Vivaldi to van Buuren. I also love the outdoors, meditation, and psychedelic substances. Sometimes all three of them together.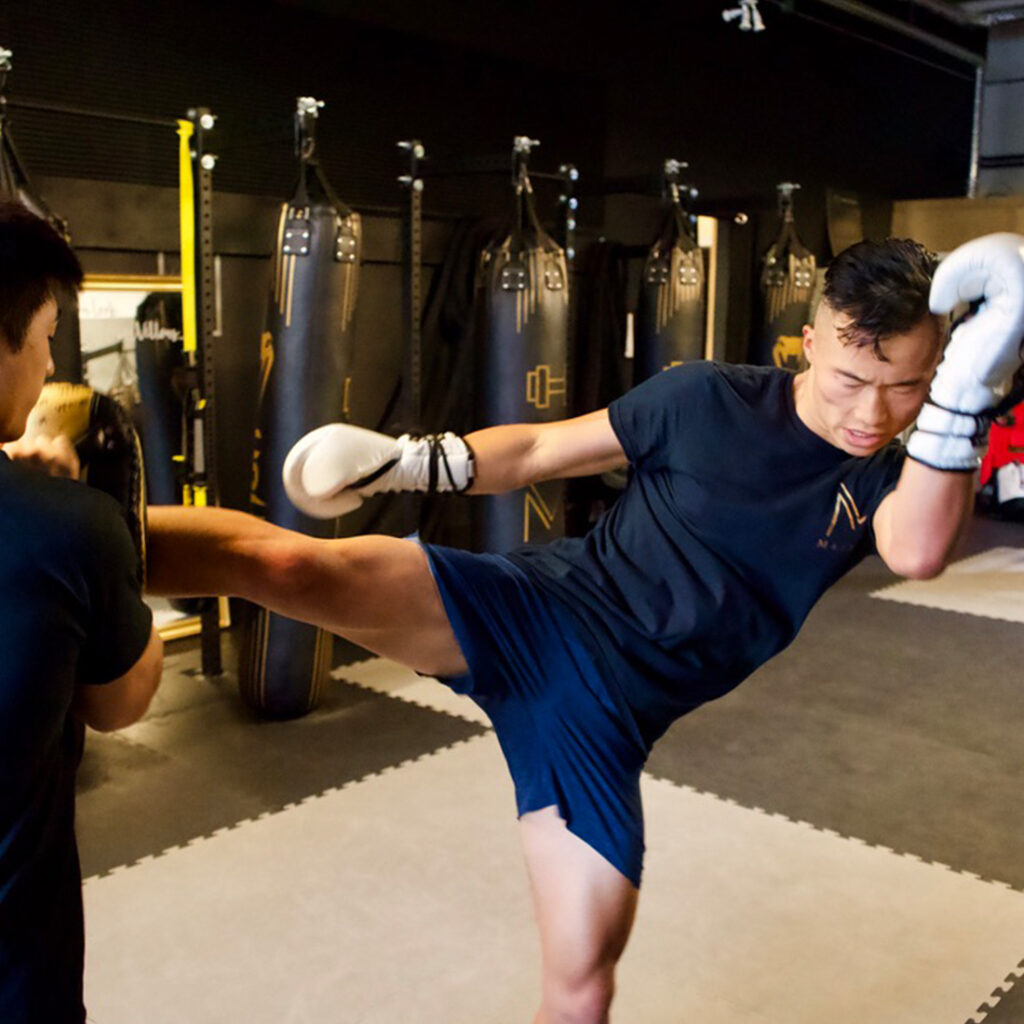 I've gone, and continue to go down the rabbit hole of a variety of different physical activities: weightlifting, yoga, running, striking, grappling, cliff jumping, soccer, volleyball, tennis, snowboarding, slacklining, and dancing, to name a few. I see the interconnections between sports. I see human movements rather than "techniques" or "exercises". This holistic view of exercise science has allowed me to solve the hardest problems for my most frustrated clients. Once again, I'm a book nerd. Nobody willingly learns more about health and performance than I do, and I'll make sure to apply everything I know to help you crush your goals.
I'll be your coach and I'll be your friend. I'll walk beside you rather than behind you. I'll guide you instead of guilting you. I'll teach you the principles of human performance so that one day you'll be in full control of your own health. I'll be open, honest, and put my nose to the grindstone for you; in return, I expect the same from your end.
Nicole Scudamore
2023-07-31
I went from being extremely intimidated by "the gym" to fully comfortable. I've seen a huge difference in both my muscle tone and strength. Pat's a great guy to work with and knows his stuff. HIGHLY recommend.
Prior to working with Patrick, I was stubborn and thought I had a perfect fitness regime and didn't think I needed any support/training. I realized fairly quick that I was completely wrong. Working with Patrick not only changed my bad eating habits, but also changed my entire perspective on what a healthy lifestyle is defined as. Thanks to Patrick's guidance and strong dedication to his craft, I was able to push myself and exceed my goal by losing 28 pounds within 5 months when I initially intended to only lose 20 pounds within 1 year. In addition to his excellent guidance, Patrick is a phenomenal boxer and if you start training with him I can almost guarantee that boxing will eventually become your new passion. Throughout this pivotal experience, what remained clear from the start is that Patrick makes a conscious effort to help his clients achieve success. He will create a well thought out tailored fitness regime that's best suited for you with achievable and realistic accomplishments. I am now determined to utilize all the tips he provided me, indefinitely, and will never be overweight ever again. I can confidently say Patrick is one of the best personal trainers in Vancouver.
Richard Conanan
2023-02-27
Patrick has been a huge help in my fitness and rehabilitation journey! While having injuries, Patrick has been the biggest help in providing a safe and effective exercise program. Patrick does an excellent job curating to your needs and ensures you're in great hands.
matthew meuleman
2022-11-28
Patrick is the best personal trainer in Vancouver! He helped me achieve many of my health and fitness goals, and also the habits to get there. His remote coaching was very effective, easy to follow, and flexible! I highly recommend working with Patrick!
Patrick is a wonderful trainer! He is passionate, knowledgeable, and truly cares about his clients success! He took the time to listen and understand where I was at with my health and fitness, what my personal goals were, and then came up with a customized plan that worked with my schedule. He checked in daily to hold me accountable and to address any questions or concerns. I really appreciate how Patrick takes on a holistic approach to health by always thinking of the big picture and different ways/ideas to help better achieve your goals.
Brandon Harbour
2022-05-26
Can't say enough great things about Pat and his coaching program. Been working with him for almost a year now and have never reached this level of strength and endurance before. His attention to detail and customized training program has allowed me to work towards and achieve so many goals. He truly cares about your success and always goes the extra mile to check in and make any adjustments if needed. If your looking for a fantastic coach and an even better human Pat is your guy. Can't recommend him enough.
I've known Patrick for over a decade now, and chose him to be my trainer because I know the dude lives and breathes health and fitness. Been working out with Patrick for the past 6 months and achieved more than I ever expected while developing new health habits. I highly recommend Pat as your trainer for whatever your needs may be !
Patrick is amazing. He's knowledgeable, caring, an absolute pleasure to work with. Can't say he's perfect though... cause he supports Liverpool 🤦🤣
lyndsay passmore
2022-02-02
If you want a rent a friend who will write a plan for you 5 min before you show, do NOT come and see Patrick. If you want someone who will be motivating, organized, extremely knowledgeable with a plan and will call you out on your excuses in a caring way (and give you some great laughs along the way) – Patrick is your guy. I have been training with Patrick since 2014 and I honestly cannot say enough good things about him. I have literally followed him from gyms because I appreciate his approach so much. What I like most about Patrick's training approach is his attention to detail and how knowledgeable he is. He has a plan for you based on your current circumstances to move you forward. When setbacks have happened (I have had a few injuries) he adjusts to make sure you are still on track but supportive of what your body needs. I have had two injuries that have been significant. Both times he has done a ton of research specific to my condition. He finds movements that work to support recovery and ones that stay within the advice of physicians. Other trainers I have had in the past have not done this and usually it is "come back when you are all cleared to do what you were doing before." Patrick's style is that almost everything can be modified to keep you moving. I appreciate his methods and view on fitness so much that I have him working with my kids as well to help them develop physical literacy. They have grown leaps and bounds since they started with him physically but also with their views on life-long movement. Their confidence has grown. They are better at accepting mistakes. They know that movement every day is good for their body and mind. Best money spent ever. Thank you PK!
I watch Patrick's content and find it very valuable, not just for tips on how to be better physically but also mentally and emotionally. Thanks Patrick and keep up the unsolicited advice!
Translation: I spent 6 years in university mastering anatomy, physiology, and exercise science.
Translation: I'll show you how to train for elite-level performance.
Translation: I'll get you out of pain and help you move better.
LET'S GET STARTED!
Nothing gets me more fired up than helping physical activity enthusiasts achieve complete health and pain-free performance. So if you're ready to get (and stay) in superhuman shape, eliminate your pain, or become a better athlete, fill out the contact form below and we'll create a game plan to get you to your goals!